NWTN Social Saturday: MS Word Wizardry
25 January, 2020
@
1:00 pm
–
5:00 pm
Ever thought you should be spending less time faffing around with formatting and more with thinking about your actual translation? Or that there must be an easier way to do something in Word if only you had the time to figure it out? In her presentation, Word Wizard Kay McBurney will pull lots of productivity-boosting tips and techniques out of her hat to help you save time and effort when using Microsoft Word and produce more professional-looking documents. She will take an in-depth look at the Word environment and how to customise it to enable you to work faster (e.g. by placing shortcuts to frequently used commands on the Quick Access Toolbar), plus essential shortcut keys, advanced Find&Replace options and simple macros. She will also discuss more advanced formatting techniques and touch on harnessing the power of styles to knock pdf-conversions into shape for translation. While primarily aimed at non-techies, Kay may even have a few surprises up her sleeve for experienced Word users…
The presentation will be followed by an interactive Q&A session to allow participants to put specific questions along the lines of "What's the quickest or easiest way to do…", and also open the floor to others to share their own favourite *tips & tricks. If you often struggle with a particular feature of Word and you want to make sure it is covered, please submit your question in advance to wordpower@blueyonder.co.uk (ideally at least a week or two beforehand!) and Kay will endeavour to work in as many requests as she can.
Book your place now via the Eventbrite link below!
*Note: Tips and techniques will be demonstrated using a version of Microsoft Word for Windows but all features should be the same or similar on all Windows & Mac versions from Word 2007 onwards.
Some comments from previous workshops:
"It was a very enlightening workshop full of "ooh" moments … there seemed to be something for everyone."
"Thanks for the very informative workshop (which brought many an "Aha moment") and the useful slides and background info. I'm hoping to become at least an Apprentice Word Wizard at some point."
"Many thanks for a very useful and enlightening workshop today. There were so many useful tips and ideas for becoming more productive with Word and banishing some of the really annoying things that we put up with because we don't know how to change them."
"You covered an amazing amount of useful stuff both before and after lunch and, while we might have been flagging when you got onto Styles, this was nothing to do with your style!"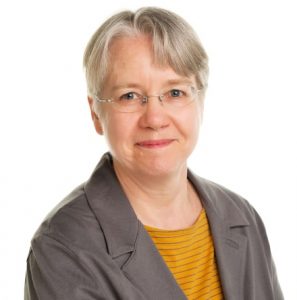 Kay McBurney has been working as a translator since the dictaphone and golfball typewriter era. She started her professional career at Nixdorf Computer in Germany, where she learned to use a Wang word processing system to post-edit machine-translated user manuals. Following a short stint at RWS Translations in Buckinghamshire, in the 1990s she turned freelance and returned to Scotland the proud owner of an early Dell PC running Word and WordPerfect for DOS. Shortly afterwards she upgraded to Word for Windows and has never looked back.
As an early adopter of computer tools, as well as running occasional word processing clinics for the ITI Scottish and German networks, Kay was a tutor on ITI's inaugural professional development modules and also served as a guest tutor for translation memory software at Heriot-Watt and Edinburgh universities for a time.
When she's not sailing off into the wild blue yonder on her boat, Kay puts her Word wizardry skills to good use when turning stodgy German corporate communications into stylish English.