Alexandra Alexandre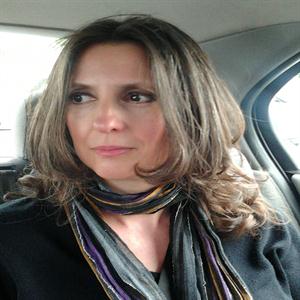 Contact:
Mobile Phone: 07749796342
Translator Subjects:
Biological and Veterinary Sciences
Crafts
Education and Training
Environment
European Union and International Affairs
Health and Safety
Humanities and Social Sciences
Media
Medicine and Pharmaceuticals
Transcription
Travel and Tourism
Interpreter Services:
Ad Hoc
Consecutive
Public Service
Simultaneous
Telephone
Professional Information
Education
Master of Arts (University of Liverpool, UK)2009 I.E.L.T.S. (University of Liverpool) 2007 Anthropology Degree (Universidade Nova de Lisboa, Portugal)2002
Professional Qualifications
Level 3 Interpreting Course (The City of Liverpool College) 2014 Professional Development Certificate (John Moores University) 2007 E.C.D.L. (British Computer Society) 2007
Additional Information:
I've been working as a freelance interpreter for over 18 months with over 450 hours of public service experience (NHS, ATOS, Probation Service, Social Services, Female Secure Unit) and have been doing translation on a volunteer basis for almost 20 years.