Andy Davis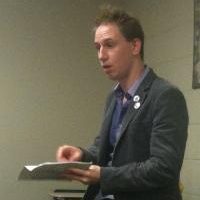 Contact:
https://www.proz.com/translator/1513388
Phone: +81 80 7670 3694
Mobile Phone: +81 80 7670 3694
Translator Subjects:
Agriculture and Horticulture
Biological and Veterinary Sciences
Business communications
Business, Commerce and Finance
Cultural Consultancy
Energy
Environment
European Union and International Affairs
Fashion
Food and Drink
Health and Safety
Law
Leisure
Localisation
Localisation (websites/software)
Marketing and Advertising
Media
Medicine and Pharmaceuticals
Proofreading/Editing
Sports
Travel and Tourism
Professional Information
Education
N2 certification (Japan Foundation and Japan Educational Exchanges and Services, 2018) (Japanese)
MA Translation for International Business (merit, University of Salford, 2011) (Spanish/Portuguese)
PgDip Translation (Universidad Autónoma de Madrid, 2008) (Spanish/French)
Foreign Languages (University of South Alabama, 2006) (Spanish/French/German)
Affiliations
Japanese Association of Translators
Additional Information:
Hello! My name is Andy Davis and I am a freelance Spanish, French, Portuguese, Catalan, Galician and Japanese to English translator from the Northwest now residing in Osaka, Japan. As a number of my clients are located in Europe I do keep UK/EU business hours however!
I have been freelancing since 2012 and have developed expertise within a number of fields, including but not limited to:
– Medical: discharge reports, device manufacturing documentation, scientific journal articles, case reports
– Pharmaceutical: everything to do with clinical trials, SMCs, leaflets, brochures, product QA documentation
– Legal: legal code, directives, jurisprudence, contracts and agreements
– Market research: questionnaires and responses
– Agriculture: plant protection product test results and regulations
I also routinely deal with business documentation such as annual reports and have even translated film and television programme scripts. There's very little I haven't seen or done within the industry yet, so by all means if you require a translator do get in touch!