1 July
@
12:00 pm
–
6:00 pm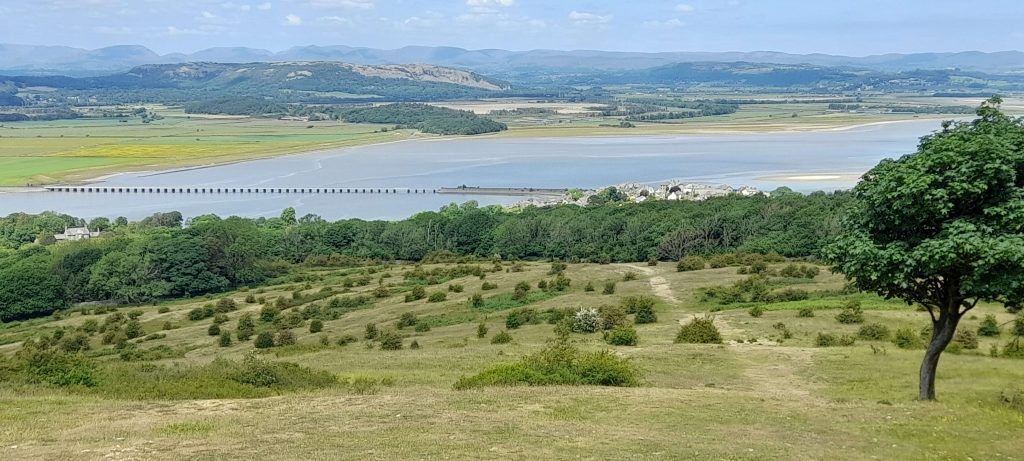 Join the NWTN and YTI again for this year's walk in the north of our region, along the beautiful coastline of Morecambe Bay, starting from the seaside village of Arnside.
The walk
We'll be walking around the coast and back over Arnside Knott, which has magnificent views over the Kent Estuary towards the Lakeland fells. Partners, children and well-behaved dogs welcome.
We'll start at 12 noon from the seafront seating area next to the public toilets (what3words ref: books.ferrying.projects) and walk a couple of miles along the coast to a picnic spot overlooking Morecambe Bay, where we'll eat our lunch. Anyone who wants an easier/flat walk can simply retrace their steps to the start and enjoy Arnside as they wait for us. The group will then carry on through the woods, and after a brief ice cream stop, we'll take an energetic walk up Arnside Knott (159m/520 feet), enjoy the magnificent views and head back down into Arnside.
The overall distance is 9 km (5½ miles) with an extra km for those of us arriving by train. If you take the easy walk and walk back round the coast, it will be about 6 km (3½ miles). You'll need sturdy footwear as the footpaths across the limestone terrain are rocky and uneven in places, and tree roots pose a trip hazard in the woodland sections.
See here for more information on the local area and facilities: https://www.arnsidesilverdaleaonb.org.uk/discover/plan-your-visit/travel-information/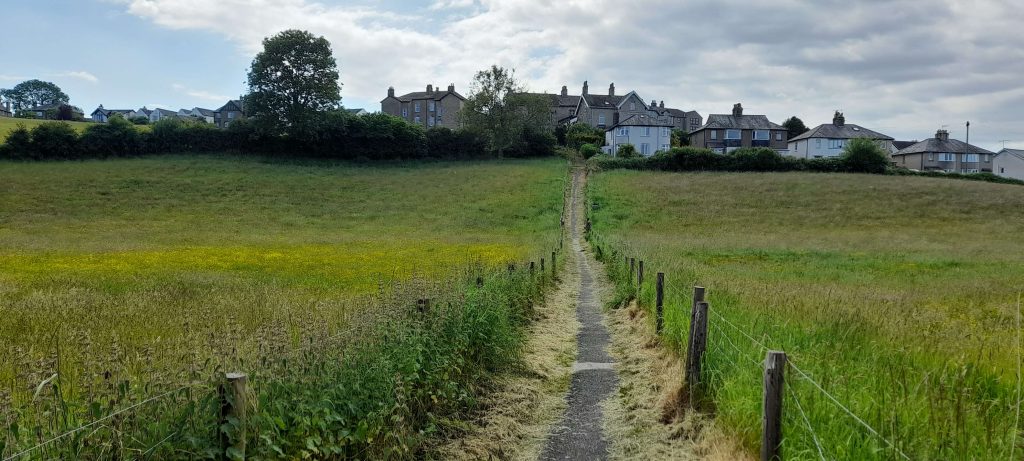 Refreshments before/after
Arnside's small promenade offers a selection of cafes (we recommend Sandpipers) and shops. There are public toilets at the spot where we start the walk but beware – they cost 40p to use(!) and only accept cards.
After the walk, we'll head to one of the village's two seafront pubs – probably the Fighting Cocks, which is handily located for Arnside's famous fish and chip shop. This chippy gets very busy at peak times, so they now prefer you to order online here: https://menus.preoday.com/arnside-chippy#/main/venue/menu
or use their Arnside Chippy mobile app.
All of which means you can enjoy a drink in the pub while your fish and chips are freshly cooked for a designated time slot!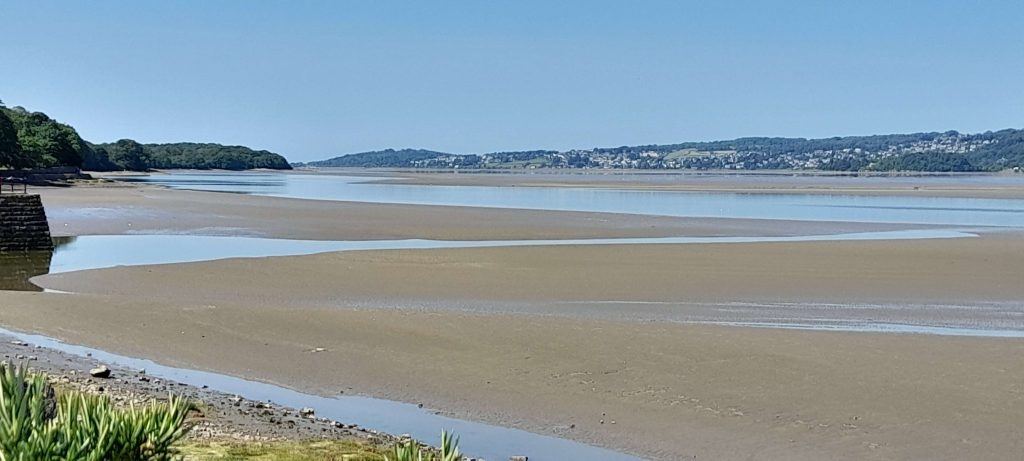 How to get there
Car: Arnside is about 70 miles from Manchester (leave M6 at J35). Parking is free but limited – there is a car park on the seafront next to the railway (postcode LA5 0HF, what3words ref: mining.toasters.fortnight) and additional free parking at the end of the Promenade (beyond the small roundabout by The Albion pub). However, street parking along the main section of the Promenade is limited to 3 hours, which is not long enough for us. These 2 areas may be full by late morning on a summer Saturday – if so, you'll have to park on one of the residential streets away from the seafront. Alternatively, you could park 20 miles away at Lancaster railway station (£4.50 to park all day, postcode LA1 5NW, what3words: chief.loss.decay) and join the organisers on the train.
Train: The organisers will be taking the 10.51 train from Lancaster (£6.20 for an off-peak return), arr. Arnside 11.10 but you can join this same train at Manchester Airport (dep. 9.29), Manchester Piccadilly (dep. 9.50), Bolton or Preston – cheap advance tickets for specific trains available here: https://ojp.nationalrail.co.uk
The trains back run approximately once an hour.
Other information
This is a free "turn up and go" event (no charge) but please let Mike Hanson know you are coming (email him via mike@nwtn.org.uk or LinkedIn), so that we can look out for you. Alternatively, you can contact him if you have any particular concerns or queries via his mobile number below.
IMPORTANT – PLEASE READ AND ONLY COME ON THE WALK IF YOU ACCEPT THE FOLLOWING WARNING:
Everyone is welcome but participants must consider themselves to be on a private excursion – neither the organisers nor the NWTN can accept any liability for accidents or injuries sustained by anyone involved.
Finally, please note:
IF THERE IS A RAIL STRIKE ON SATURDAY 1 JULY, THIS SOCIAL EVENT WILL STILL GO AHEAD ON THAT DAY BUT IT WILL BE MOVED TO A DIFFERENT LOCATION IN THE SAME REGION WITH BETTER PARKING
That's because Arnside is likely to be overwhelmed by cars on a sunny summer Saturday that coincides with a rail strike, resulting in chaos (traffic jams and parking problems). If the event does have to be moved, details of the new location will be announced W/C 19 June, by which time the required notice of a train strike on 1 July will have been given.
Mike Hanson
07941 389990
mike@nwtn.org.uk