Maria Garcia-Alvarez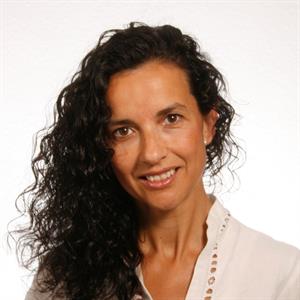 Contact:
Mobile Phone: 07745583727
Translator Subjects:
Business, Commerce and Finance
Cultural Consultancy
Economics
Education and Training
Environment
European Union and International Affairs
Health and Safety
Language Teaching
Law
Leisure
Medicine and Pharmaceuticals
Proofreading/Editing
Transcription
Travel and Tourism
Interpreter Services:
Ad Hoc
Business
Conference
Consecutive
Public Service
Simultaneous
Telephone
Whispered
Professional Information
Education
PGCE in Modern Foreign Languages. University of Extremadura, Spain.
Honours Degree in Modern Foreign Languages 2:1. University of Extremadura, Spain.
Degree in Business and Economics 2:1. University of Extremadura, Spain.
Professional Qualifications
Diploma in Public Service Interpreting (DPSI) in Spanish/English Law, Institute of Linguistics. June 2013
Affiliations
National Register of Public Service Interpreters (NRPSI)
Additional Information:
Freelance Conference/Public Service/Private interpreter and translator with 15 years of experience.
Secondary School Teacher of Modern Foreign Languages, French and Spanish.
Former Speaker at Philip Allan Updates Conferences.