Nkeke Delphine Ajibade Oluseun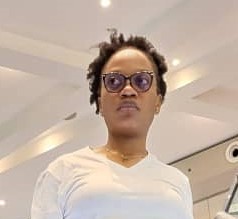 Contact:
Phone: 07393504161
Mobile Phone: 07393504161
Translator Subjects:
Business, Commerce and Finance
Education and Training
Proofreading/Editing
Travel and Tourism
Interpreter Services:
Professional Information
Education
PhD Translation Studies (Ongoing), Lancaster University October 2022-
M.A Translation Studies, University of Yaoundé I , 2014
BSc Journalism and Mass Communication, University of Buea, 2012
Professional Qualifications
Translator
Kuelap Africa · Full-timeKuelap Africa · Full-time
May 2019 – Apr 2020 · 1 yrMay 2019 – Apr 2020 · 1 yr
Yaoundé, Cameroon
House TranslatorHouse Translator
Cca-BankCca-Bank
Oct 2015 – Nov 2018 · 3 yrs 2 mosOct 2015 – Nov 2018 · 3 yrs 2 mos
Douala Cameroon
Additional Information:
Resourceful and organised translator and interpreter with exceptional verbal and written communication skills in English and French.
Competent in converting concepts from source languages to equivalent concepts in target languages. A highly detail-oriented, enthusiastic,
and determined individual with strong analytical and problem-solving skills who excels in challenging and competitive environments works
well under pressure and has limitless potential for success.