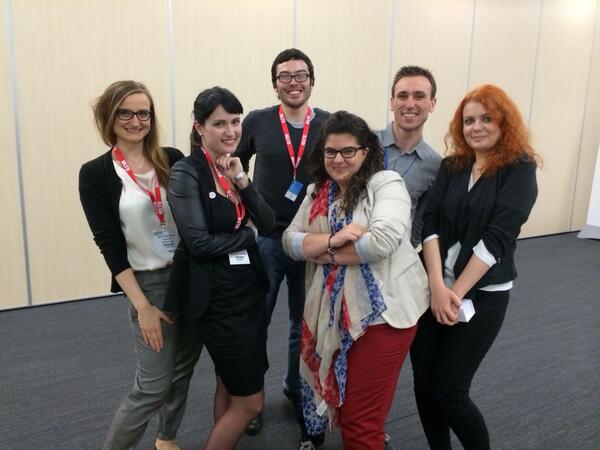 The Language Show Live is the biggest and frankly the best exhibition in Britain for linguists. Most of all, it's free.
LS Live attracts an immense range of language-lovers, from students to teachers, translators to interpreters, careers advisors to technology developers. Most people think of an industry exhibition as rows of stalls with companies trying to flog their wares. Whilst this is true about LS Live to a certain extent, with language institutions, publishers, course providers, travel companies and embassies amongst those making an appearance, the event is about so much more. The comprehensive seminar programme, technology demonstrations, careers fair, and language taster sessions, not to mention the odd flash mob, make this an unmissable occasion for any linguist's diary.
A visit to the Language Show needs to be planned carefully if you're to get the most out of it. Having made the journey to the Language Show four times before, there are a few things I've picked up that will make my fifth consecutive one even better. So, if you're heading to London from 9-11th November 2018, here are some tips to make it as efficient as possible:
1. Plan
There's nothing more daunting than stepping into the main exhibition hall for the first time. You don't know where to start or where anything is. The best thing to do is plan your visit beforehand using the website: http://www.languageshowlive.co.uk/. Have a look at what seminars or language taster sessions interest you (noting when and where they are), see which exhibitors you'd like to meet and what stand they're located at, and decide if you'd like to visit the careers section. If you're super nerdy, make a timetable. It'll be worth it when it comes to the day itself.
But be spontaneous.
Notwithstanding the foregoing, be prepared to throw your plan out the window. You may meet someone and decide to go for coffee instead of that Japanese taster session. Or things might take longer than you thought. It's great to have a plan and to stick to it where you can, but be flexible and go with the flow.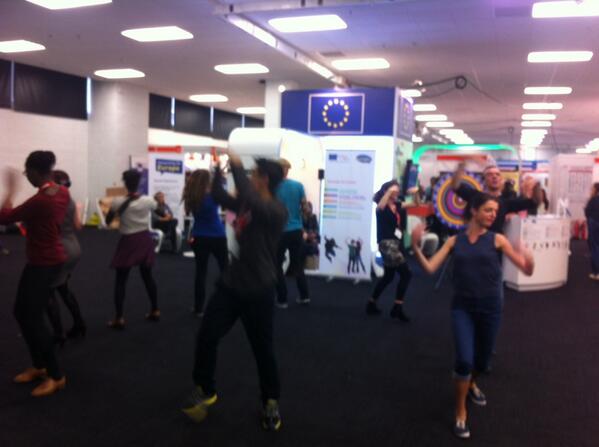 A flash mob at LS Live 2013
2. Take your time
Make no mistake, the Language Show is incredibly busy. This can be frustrating if you're trying to get from one end of the venue to the other. But if you rush, this can make things more stressful, especially if you get to a seminar all hot and sweaty. Take your time and breathe. It's better to get somewhere a few minutes late and in a better mood.
But allow plenty of time.
People not from London often don't realise how long it takes to get from A to B. We think of the Tube as being this fantastic, super-efficient network that can get you from Watford to Croydon in 15 minutes. This isn't exactly true, though, especially since half of the Tube lines close for maintenance on a weekend. Firstly the LS Live venue, Olympia, isn't well connected by London standards. It has a station but is on a branch of the District line that is closed for more time than it is open. It's also served by Overground trains, but this doesn't help if you're trying to get to/from Central London. So if you're trying to get to/from Olympia, allow plenty of time – at least an hour from the major London termini.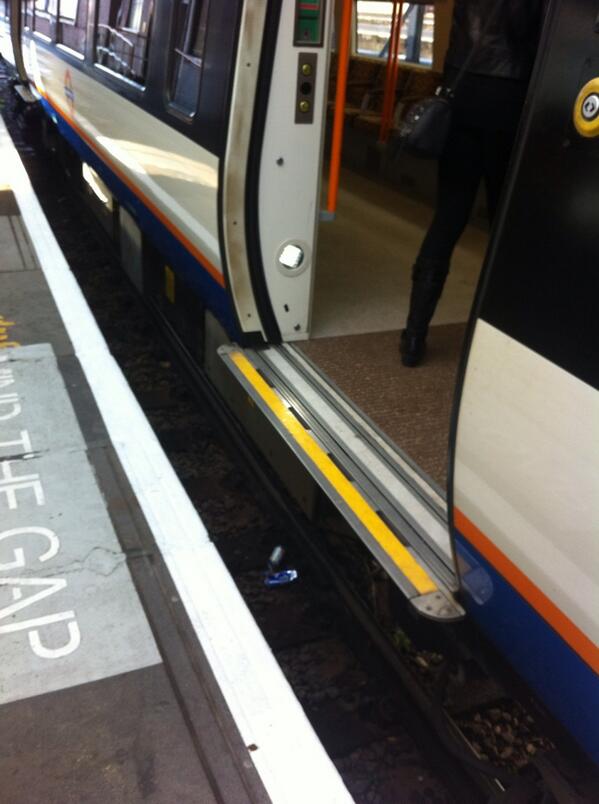 When they say Mind the Gap in London, they mean it.
3. Bring a bag
You'll get a lot of literature and free stuff like pens and posters at the Language Show. This is fantastic, unless you've got no way of carrying them, and some of the stuff can be quite bulky. Make sure you've got a bag to carry everything.
But use the cloakroom.
By the end of Day 1, you'll have so much to carry that you'll find it hard to keep your balance. Fortunately there's a cloakroom that charges only about £1 per item. This is great if you're coming to LS Live straight from the train station and have other stuff to carry.
Come prepared with something to take notes in seminars and store business cards from new contacts.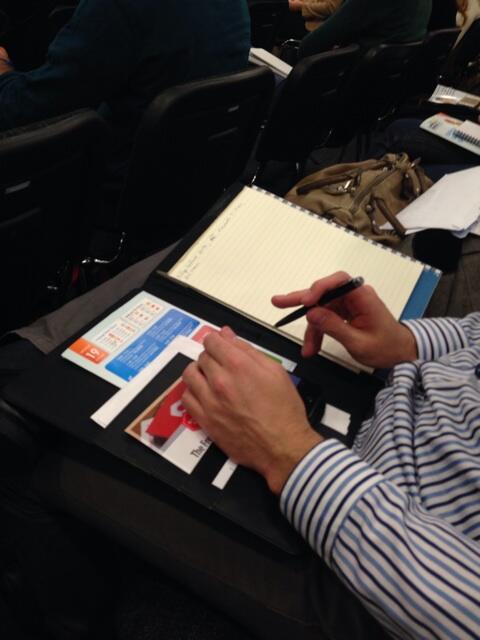 4. Network
LS Live is not the primary event in a translator's calendar to meet new clients. That's not to say it doesn't happen, but above all you'll meet industry contacts, typically colleagues. Give out your business cards to establish contact and be remembered. You may be able to help each other out down the line.
Don't forget to tweet at the event using hashtag #LSLive. See who amongst your industry colleagues are also at the event and catch up with what else is going on at the same time.
But don't overdo it.
For translators, the Language Show is more a CPD event than anything else. Do network, but canvassing every stall might not be the most productive use of your time.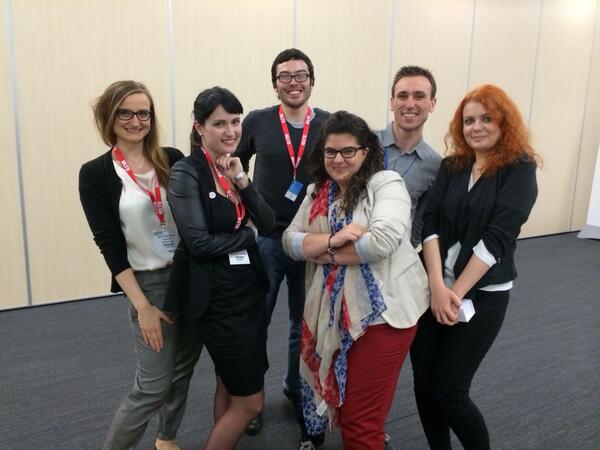 One of the best things about LS Live is meeting other industry professionals. From L-R: Marta Stelmaszak, Valeria Aliperta, Lloyd Bingham, María López, Benjamin Barclay, Meg Dziatkiewicz)
5. Keep fuelled
The Language Show is exhausting. There's so much to see and do in just three days. This means you might forget to eat and drink. Make sure you've got enough water to keep you going for as long as you're there, and don't forget to have lunch. There's a small café in the venue, but the queue is often massive and the range is limited if not sold out. There's a Tesco Express just over the road if you're only after a sandwich and Pizza Express next door for something more substantial.