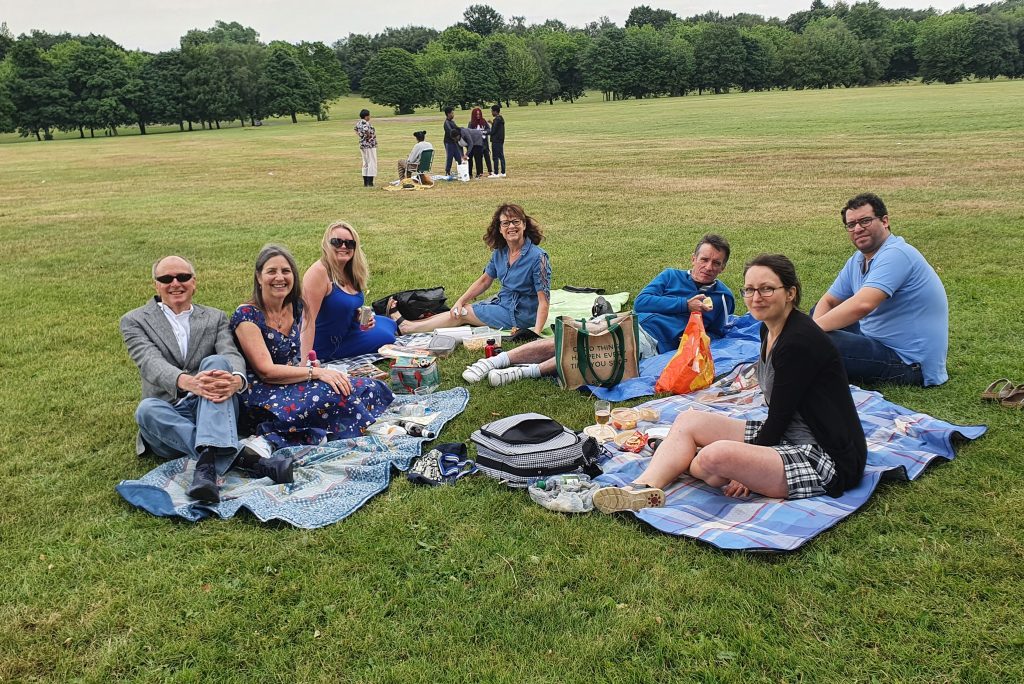 For the NWTN's first face-to-face event of the year, we hosted a summer picnic at Heaton Park, in Manchester. Until the day before, the forecast was not promising, but the weather decided to give us a dry afternoon with some sun at the end!
We spent three hours together, catching up with each other's news and even meeting a new member we had seen only on Zoom. With conversations about vintage car holidays, learning languages with Duolingo, gardening and bee hotels, time flew in a very convivial atmosphere.
Some attendees had brought some homemade food and international treats to share, and Michaela receives a special mention for the best picnic equipment!
After catching these moments of friendly reunion on camera, some of us went to a café for a cuppa, while others had a stroll around the extensive park.
Sadly, some people could not make it in the end, but we hope to "see" more members again soon!