written by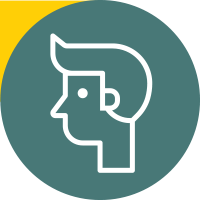 [First name Last name]
[Brief description]

Where do you live/work?
Manchester, UK.

Are you mainly a translator or interpreter or both? What languages?
I'm a translator and subtitler, and I translate German and Dutch into English.
What are your specialist fields?
Environmental sustainability, arts/entertainment, and marketing translation – specifically blog posts and social media content.
What's the strangest/most interesting project you've ever worked on?
I'd say one of the most interesting projects I've worked on was subtitling silent movies. It was a restoration project with Italian movies from the early 1900's which had Dutch intertitles. My job was to translate these intertitles and create English subtitles. It was fascinating but also very challenging as a lot of the language was quite different from what's spoken today, and some of the intertitles were handwritten.
Tell us about a particularly proud moment in your translation career:
I started my own podcast called Meet the Translator back in November 2020, just two years into my translation career. I've had so much fun with it, interviewing new translators each episode and learning all about them and what they do. I still record new podcast episodes every month. I'm really proud of myself for having the confidence to start it, and the determination to keep it going.
Tell us two reasons why you like being a translator/interpreter:
I like being a translator for a million reasons, but to give you just two:
I absolutely love the translation community – both online and locally. I've made so many wonderful connections, colleagues, and friends. They have supported me and cheered me on in ways I could never have imagined.
I love the flexibility that my job gives me. Perhaps this is true of freelancing in general, but I love that I can really make my career what I want it to be. I'm the one in charge of what I do and how I do it.
What is the most interesting place where you have lived/visited?
As part of my undergraduate year abroad, I lived in Belgium for three months on an ecological farm as a volunteer. I shared a metal shipping container with a friend, and our beds were mattresses laid on top of chairs. We ate a raw vegan diet, and spent our days gardening, moving bricks around, and looking after two ducks called Reginald and Mavis, all while practicing our Dutch. It was certainly an interesting experience.
What are your plans for professional development or a new field you'd like to work in?
Currently, I'm part way through an SEO course, so I'm looking forward to adding that to my skillset and working on more blog post translations. I'm also making an effort to learn more about environmental sustainability so I can do better personally and in my business, as well as do more translations in this field – I'm especially interested in translating content on veganism.
Tell us something not many people know about you:
I'm a very open book so it was hard to think of something for this, but I'd say not many people know about my love for ceramics. It was my best subject at school, and I made all sorts of things out of clay – doughnuts, spinning tops, giant Lego men, even a whole Noah's Arc with all the animals. I took a massive break from it due to not having access to the right materials and a kiln, but I've recently started making small things at home using air-dry clay, and I'm loving it.