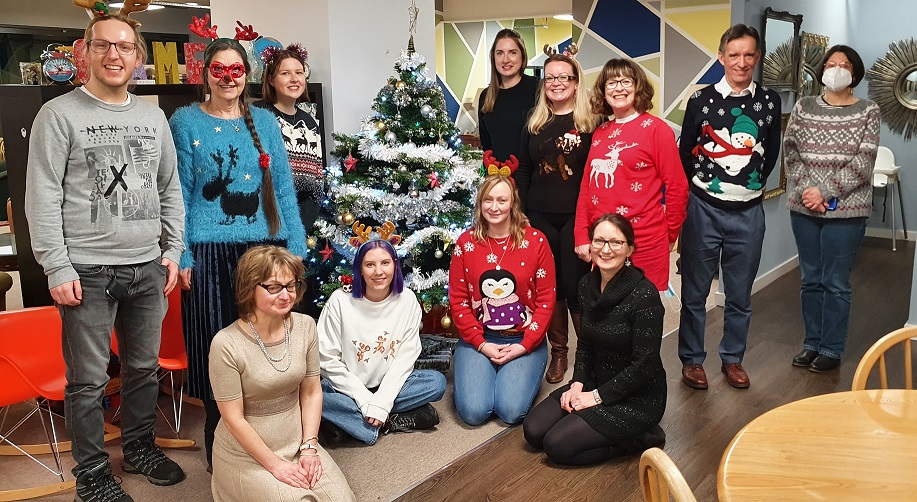 To mark the end of the year and to brighten up winter, we invited our members to a social meeting in Manchester at Oppidan Social, on Saturday 11th December. It was a fabulous opportunity to catch up in a relaxed and fun atmosphere, with a Christmas quiz, pass-the-parcel and a Christmas jumper competition. This face-to-face event was a great chance to finally meet some new members (including one from the Committee) whom we had only met on Zoom so far! With such a convivial atmosphere, we could not resist carrying on, and, with antlers on, we enjoyed some drinks together in Manchester city centre.
Laurence Bisot
"The NWTN Christmas social was a great opportunity to finally meet, in-person, many of the faces I'd come to know over Zoom in 2021. The organising committee lined up a great afternoon of activities, including party games like pass the parcel and a festive quiz, followed by some festive cocktails and wine in Manchester city centre. I'm very much looking forward to the next NWTN get together."
Andrew Bell
"The NWTN Festive Social was my first real chance to meet most of the people I had spent the last year chatting to over Zoom and Teams. The atmosphere was relaxed and welcoming and there was just the right amount of organised fun to get us in the mood for a good old fashioned catch up with drinks at the end of the day. Oppidan Social was a great venue and felt very spacious. I can see why it is a popular location for the NWTN coworking sessions, which I am now more keen than ever to join."
Marjolein Thickett
"Great to connect with colleagues again indoors for the first time in ages and to meet some Zoom faces for real…. it was fun to play Pass the Parcel and a relief to escape having to sing a song in my source language, e.g. "Je ne regrette rien".
Mike Hanson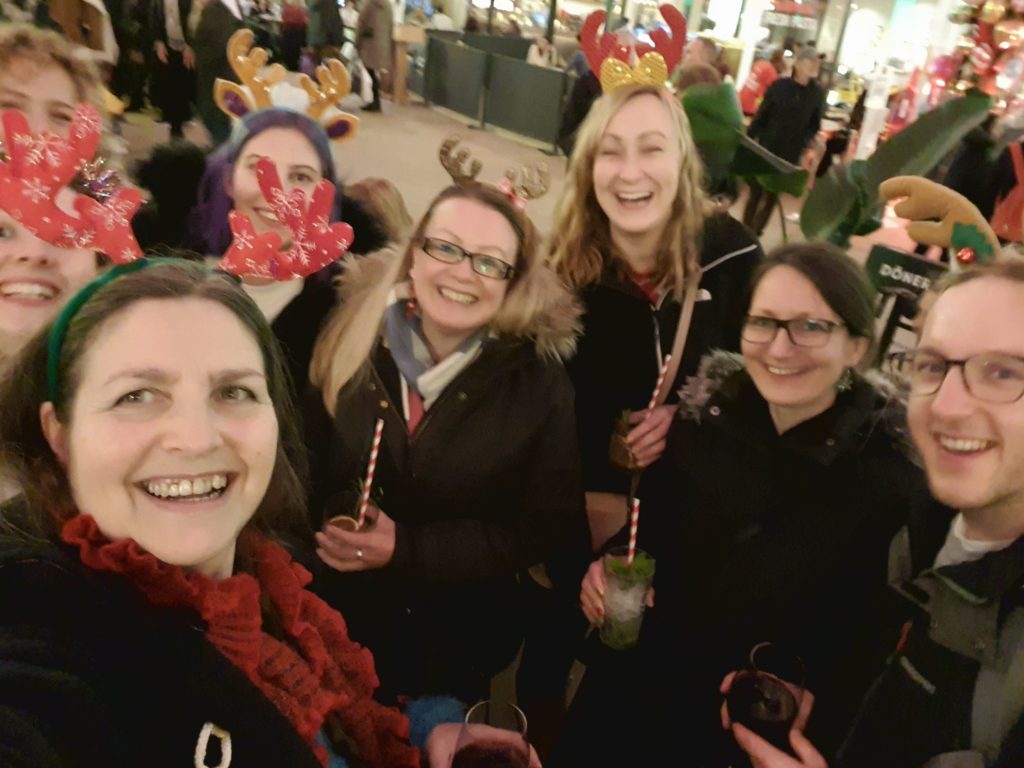 "It was so great to be able to celebrate the festive season with other translators. I had a wonderful time playing games, laughing, and drinking!"
Dot Roberts
"Big thank you for the lovely time on Saturday. It was delightful to have a chance to talk to faces known before only from the computer screen."
Bozena Jeffries
"Being able to have an in-person Christmas get together with the NWTN was so nice after an uncertain year. I really enjoyed meeting up with familiar faces and meeting some new ones to get in the festive spirit by playing games, doing a Christmas quiz and eating and drinking. Not forgetting the wonderful Christmas jumpers and festive headgear that we were all sporting!"
Chloe Stout
"The festive social was a great way to (re)connect with colleagues in a relaxed environment and have a bit of fun around Christmas! Thanks to the events team for all their efforts – the games were well-organised and even tailored to linguists -:)"
Lois Pearson