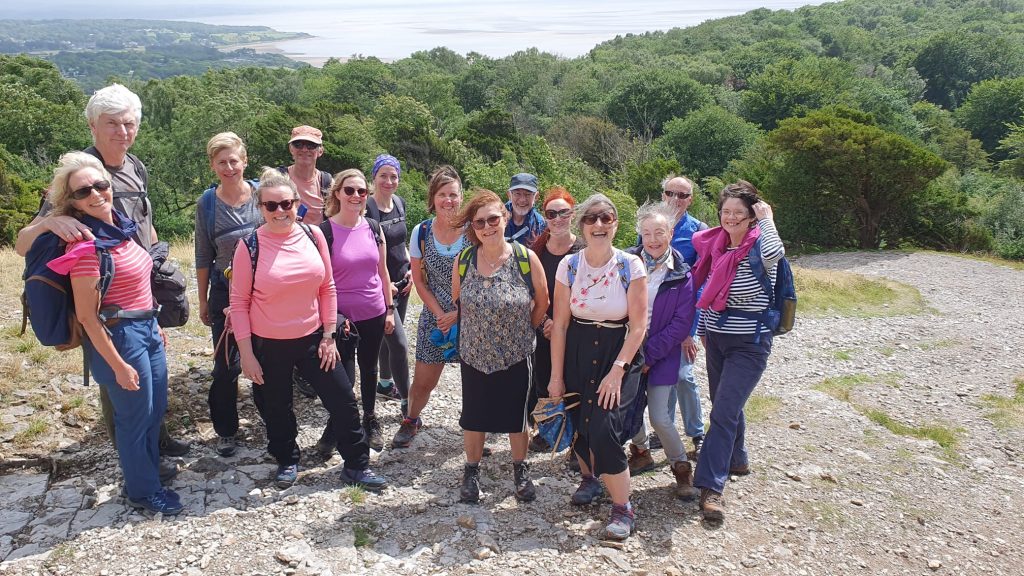 This year's NWTN summer walk set off from the village of Arnside in Cumbria, a former fishing port on the estuary where the River Kent enters Morecambe Bay.
A generously sized group of intrepid translators gathered at the glamourous meeting point of the public conveniences on the front ready to set out on a circular walk around the headland. Everyone was in high spirits despite the looming black clouds. There's never the wrong weather, only the wrong clothes, right?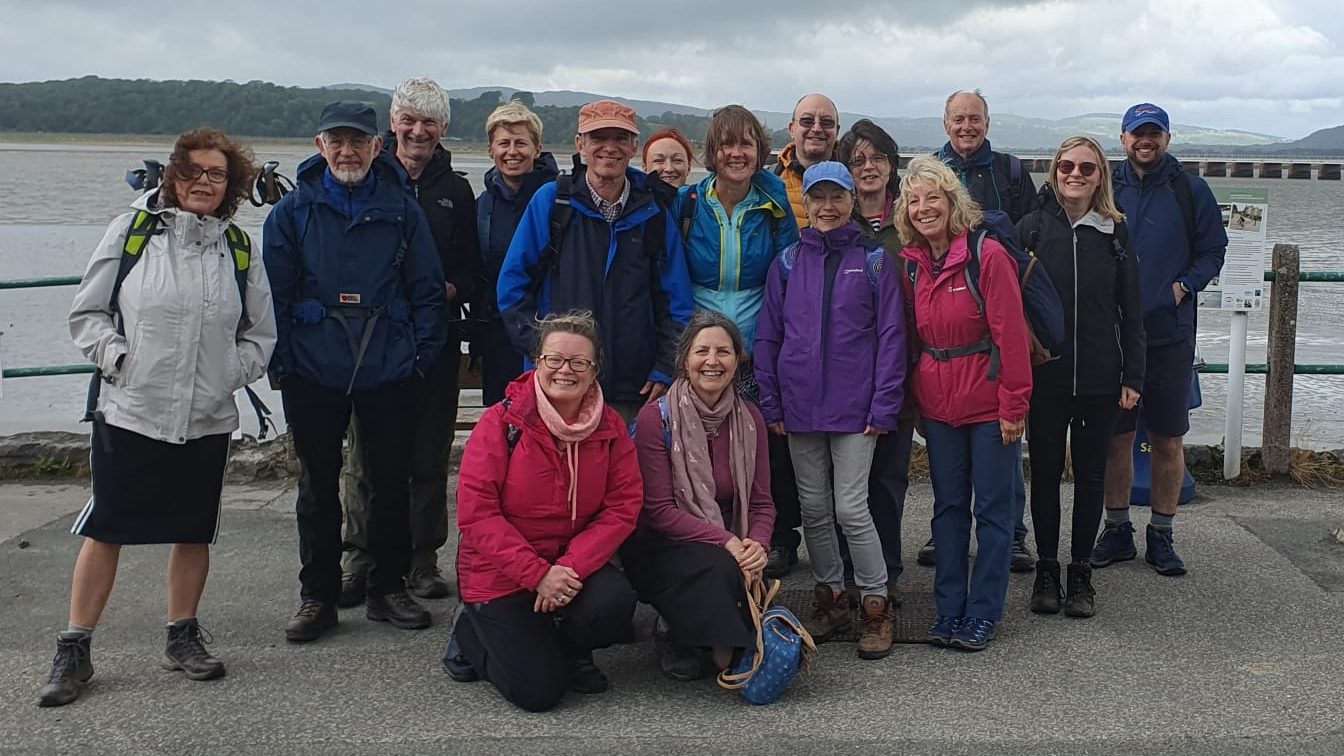 The group set out just after 12 noon to the pitter patter of rain, which soon after the end of the promenade turned into a torrential downpour accompanied by a fair headwind. After a brief shelter under some trees and some longing looks back towards The Albion pub, we pressed on.
Our determination was rewarded and by the time we reached the Bob In café, where some people did bob in for a comfort break, the sun was shining and we had begun to dry out. Waterproofs were tentatively removed, could this sun last?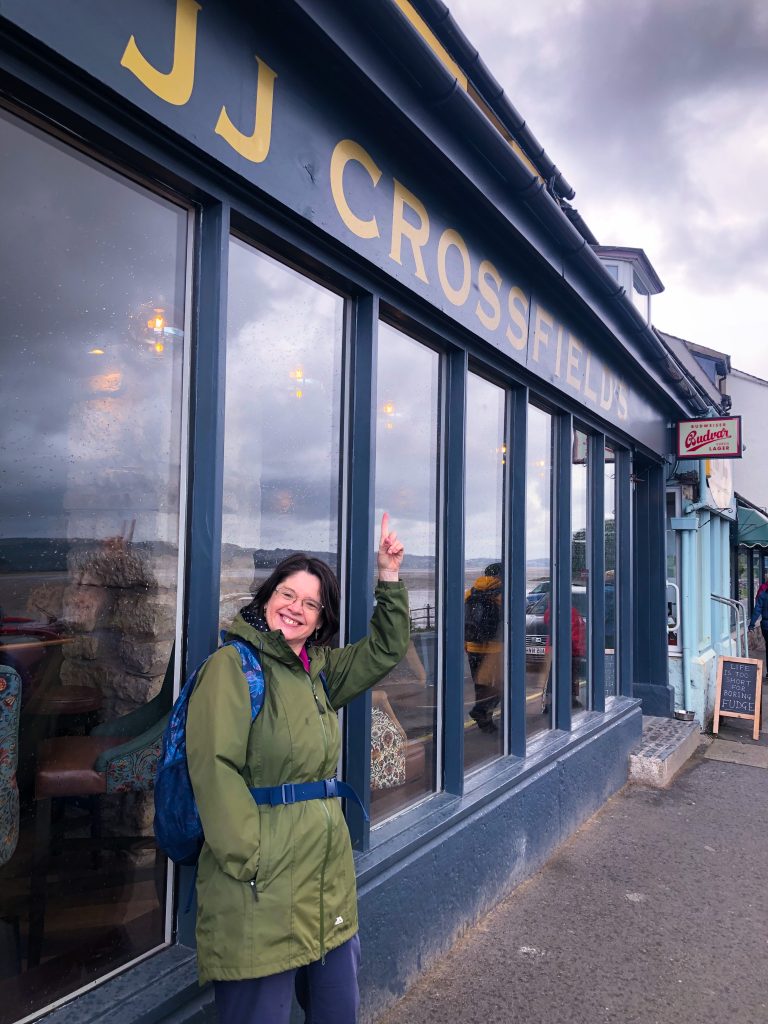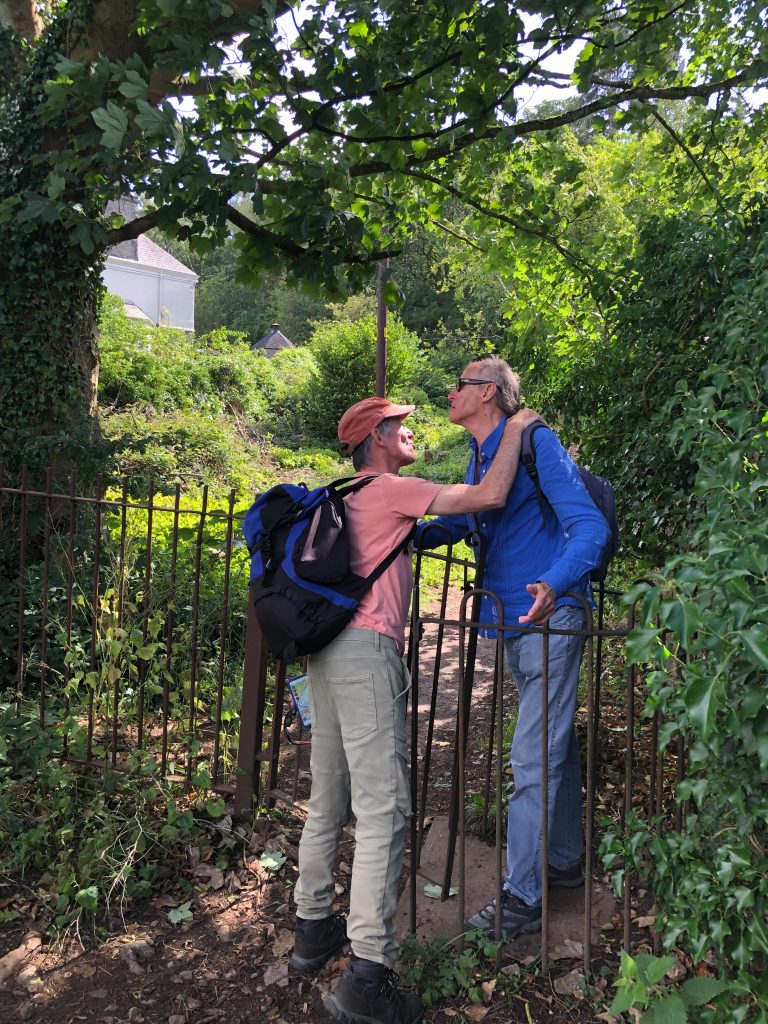 Mike had found a lovely picnic spot just through the woods with a great view across the estuary towards Grange-over-Sands. I eagerly unpacked my BLT and Mini Cheddars and a hush descended for a few minutes while we ate our lunches.
Just after we resumed, we were caught up by Jenny Taylor, who I'm told had a sixth sense of which forks to take in the woods! We soon emerged from the trees and followed the coast through a static caravan park. A final refreshment stop was definitely welcomed before the climb up to Arnside Knott. We pretty much cleared out the campsite freezer of Magnums and Calippos! Several more layers were removed here as the sun was firmly out and memories of the driving rain earlier on were fading.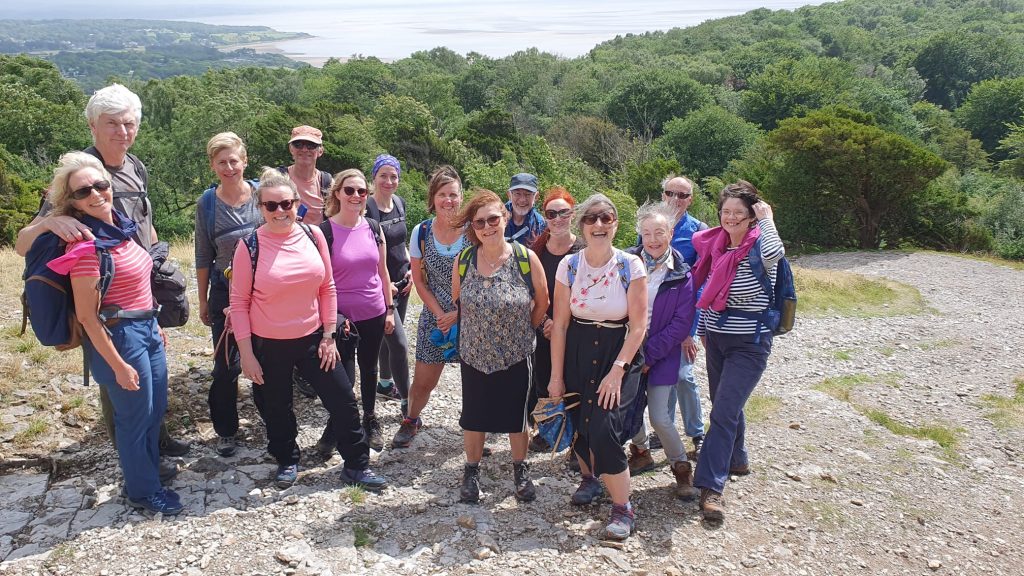 The climb up to the Knott was steep in parts but nothing we couldn't handle and was completely worth it for the views at the top, both of the estuary and also out towards Morecambe Bay. A great place also for those all-important group photos. What goes up must come down and soon we were back into Arnside. We rounded off the walk with a very blustery yet refreshing drink in the beer garden of the Fighting Cocks pub. The group started to disperse after this point but some were staying on for fish and chips by the sea, which I was very jealous of!
This was my first social event with the NWTN and I had an excellent time! Many thanks to Mike Hanson for leading the walk and to my fellow colleagues for providing entertainment and stimulating conversations along the way!
written by
Lucy Howard